Addressing your anger, MLK style: A teacher was telling me the story of her student who, when learning about Martin Luther King Jr., asked her, "Even after all of the things that happened to him, why is he always smiling?"
Another child asked, "Why wasn't he angry?"
Your Anger realized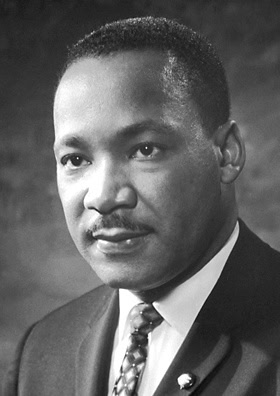 He was really angry and he knew he had reason to be angry. But he chose not to be violent with that anger. He knew the anger meant that he loved, not hated. He loved people so much he wanted people to feel worth something. Segregation, discrimination makes people feel totally worthless. Knowing his anger meant love instead of hate, helped him chose to use this anger (love) to make a difference to all of these people.
But where does that leave us? We are all angry about something, at some point. But what is anger really? Anger is usually an expression of grief. Something important to us is lost or threatened. Anger always has to do with something being important to us, something we love.
What if when we felt anger, we found the love in it? If we found what we loved and made it visible,and validated it, then how would we feel. What could be possible?
There is still so much hatred and discrimination and fear in our communities.What if we found the love in all injustices? What if we found what was important in our fear? How would that have us acting differently? What if, instead of fear or hatred, we turned that anger into a dream to elevate love like Martin Luther King, Jr?
What would you dream your anger into?
Beverly Diehl over at Writing in Flow has organized a blogfest to promote a discussion on discrimination in our times and encourage some honest conversation about it. Please click on the link and see what other bloggers are saying. Thanks.