This blog about the end of the tunnel came from a question from a woman on my Facebook Page about what you can do if you can't see the light at the end of the tunnel.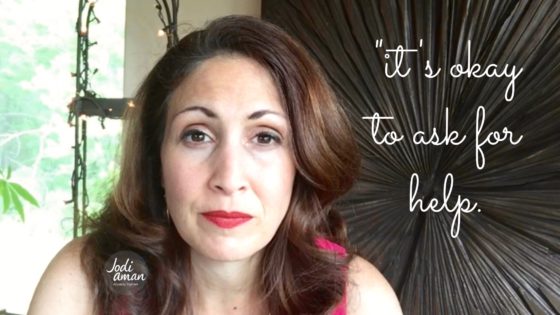 My heart breaks for her
This is such a place of despair that nobody deserves, yet many find themselves. Pain. Hopelessness. Helplessness. I know exactly how she feels. You may have been there, too. It is not fair for anyone to feel so bad.
She typed,
Jodi, what do you do if there is no light at the end of the tunnel?
And I feel every crushing word, every desperate letter of it, like it was my heart that was threatening to fade away.
In this video I get serious because I want to make sure I get the message through: I hear you and I understand. I feel horrible that you are suffering.
And there's hope. Even in the darkest hopelessness. It's there. Do you know how I know? Because things don't stay the same.
Things change. And, if they can change, then, they can change in your favor, and you, you have a hand in what happens next. (More on that in my other videos. Here is one for helping a friend. From depression. And one saving someone from suicide.)
I know you are too tired to figure out what to do, so hold my hand and I can show you.
First, watch this video. Get Anxiety Help here.
What Do You Do If There is No Light at the End of the Tunnel
What If There is No Light at the End of the Tunnel?
Click To Tweet
Light At The End of The Tunnel
1. Know that even if it seems like there is no light, even if you can't see it, or imagine it, it is there anyway.
2. Get out of your head. Do a creative project or help someone else.
3. Ask for some help, from a friend, a helping professional, your pet, or Spirit.
That's the first steps for you. It may seem overwhelming to DO ANYTHING. But you have you. Do one little thing and use the energy that gives you to do the next little thing.
And get off that hamster wheel. #2! Get out of your head. There is nothing for you there. Just worries and negative self judgment that takes you in circles. It wipes you out and you get nowhere. When you get off that hamster wheel, think of how much energy you will have to do things that can make you happier, relieved and bring a bit of peace into your day?
It's time to take care of yourself. Stop Negative Thinking with Strategic Affirmations
What do you do if you don't see a light at the end of the tunnel?