I said, Letting go like water off a duck's back" to a client the other day, and she gave me that "What's-off-who's-now?" look. Ever reference a cliché to a teenager and they have no idea what you are talking about?
I did not win any cool-to-a-teenager points.
I guess it would sound silly if you had never heard it before.
Get used to letting go like a duck
Why is letting go so hard to do? We all do this: choose to hold onto something because it seems it would make us less important if we let it go. Or we hold onto it just so the other person can be held accountable. Or maybe we are awaiting validation.
You DO deserve to feel important. Also, you deserve that the other person feels bad for hurting you. You ALSO deserve validation for your pain. Yes, you DESERVE! But staying miserable to prove this is ONLY hurting you.
Recently someone was really angry that she had to pay for therapy because she didn't rape herself.
I said, "I hear you," (she makes a good point!) "but you do it for you, not your rapist."
It is such a powerful message that I posted it on Facebook: "The best way to get out of under the power of an abuser is to heal yourself. Staying suffering is not a way to hold the abuse acceptable. You are just holding yourself down."
Letting go is easier when you have not let it in
Ducks have wax in their feathers that prevents water from being soaked in to the duck's inner soft downy feathers that keep it warm. We can be like ducks by letting what doesn't serve us roll off our back before it gets into our inner softness.
People all over the place can hurt us, annoy us, betray us, ignore us, humiliate us, abuse us, degrade us. It is not ever OK that they do that. But they do it anyway.
We have no control over them. However, we do have control of ourselves. We have to let it in for it to bother us.
"All new encounters are tests- with food, with people, with ideas. Smell everything first. If someone tells you something, smell it! If it smells all right, then try a little for the taste, but always chew it. Chew for a long time before you swallow. Even words should be chewed for a long time before swallowing because it is easier to spit something out than it is to get rid of it once you have already taken it in." Marlene Marlow
In order for us to let these things in, part of us must think, They might be right. Self-doubt and negative self-judgment are the culprit. We let these things in when we are young because we cannot make sense of it. When our life has no order, or something happens that doesn't make sense, blame is the easiest conclusion for us to make. We need order; blame gives it to us immediately.
As children, we are good at firmly planting the blame in ourselves for anything that goes wrong around us. This has disastrous consequences on our psyche, creating long-term pervasive stories of our own inadequacies and problems. These stories are so powerful that we believe them as truths even when we are older. This makes us vulnerable to letting in more poor treatment.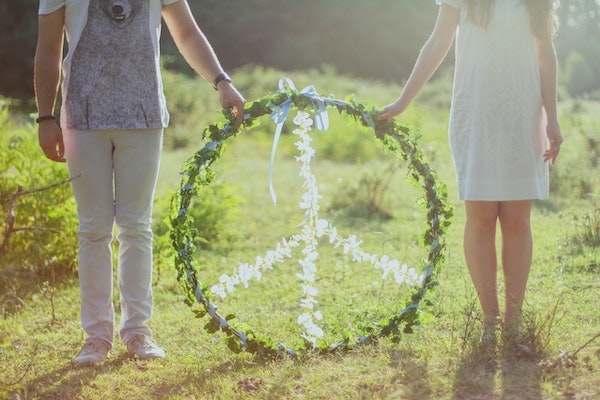 So, when I say, "You can decide not to let it in,"–instead of beating yourself up that you are at fault for your misery–rejoice that you have power that you can help yourself feel better! You don't have to do the hard work of letting go later.
Letting go of what you have already let in
Sometime critiques can help us stretch ourselves and become better people, but criticisms or other poor treatment is not only unhelpful, it can be downright destructive of self-worth.
There are three main steps in letting go:
1. Deciding you are worthy of it
Self-doubt is one of the biggest blocks to healing. Whatever is the problem, self-doubt multiplies it substantially, usually causing more intensity proportionally than the original problem.
Sometimes you have to make sense of what happened. I will talk about this more as the year goes on.
2. Deciding about letting go
As soon as you decide, this step is instantaneous. You can say it out loud, but even in your head, it is done.
Doing a ritual will help. I recently helped design and facilitate a self-forgiveness ceremony that moved me to tears.
3. Practicing letting go
Self-doubt, guilt, anger, memories, and fear will come back, even once you decide to let it go. It is habit. Bring awareness without judgment.
Don't say, "Damn, it didn't work. I knew I couldn't do this. I can't heal." This will bring the misery right back into your soft down layer. And the failure to heal will impose more pain into your heart.
You no longer need to give it attention. Say, "There you are. I knew you'd come back. Have a cup of tea. I'm busy living right now." And then distract yourself. Over and over as many times as you need to, for weeks and weeks, until it stops.
When is it beneficial to reflect on the past?
There is a difference between regretting and obsessing about the past and consciously putting time aside to sit down and reflect on it.
So many self-help authors and speakers tout, "Let go of the past!" or "Stop focusing on the past!" But then again, there are some benefits to reflecting on it.
There is a huge difference in reflection, and regretting. That difference is fear and guilt. Without fear and guilt, we stay in the present moment even if we are reflecting on the past.
Reflecting on the past: Instead of focusing on bad things that happened to you in 2013, look at how you responded. If something traumatic happened to you this year, don't go into that time. Perhaps you can look right after that time to your response. If this doesn't feel safe, look at some other lighter events.
Take a step back so that you do not relive anything awful. Look at yourself as if from "above the battle field." How did you make it through that time? What skills did you use? Which relationships did you strengthen? What do these actions say about what is important to you? What did you hold precious during that time? And, what are you proud of?
This will help you connect to your agency–that you are an agent in your life rather than a passive recipient of it. You can let go of the difficult situation and hold on to your power.
Ready to start letting go? You sure are!