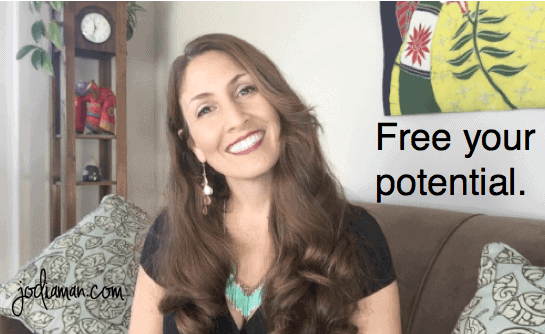 Mistake #3: Making blanket statements
We are talking about the Five Most Common Mistakes That Keep You Suffering.
Do you know what they are?
#1 Mistake: Not setting personal boundaries
#2 Mistake : Think that you are different
#3: Mistake Making blanket statements
#4 Mistake: Thinking that you are unlucky
#5 Mistake: Judging yourself
In this five part video series, I am busting these mistakes, cracking them wide open and telling you what to do instead.
It's time to break free of suffering!
Today we are talking about how our stories and ideas are like blankets blocking the fresh air from our lives.
There was a time in my life that I felt so bad that I wanted to stay in bed with the covers over my head to close out the world. I was trying to block out the pain, but instead under the covers, I was holding it more closely to my heart.
That blanket over my head blocked me from seeing any other way to live. I had to get myself out from under that blanket because it was blocking all of my potential to heal. It blocked me from me.
I had to whip that blanket off and force my eyes to open to the bright light. Yes, it hurt my eyes at first, but forced my spiritual eyes open, and I adjusted.
I needed to open the door to my bedroom and walk out into the hallway. Ahh, fresh air…
There's something else out here for me. Life. In addition, there are things to do.
Do you put a blanket over all of your potential?
Not on my watch.
Change your thoughts, change your mind
Today's video explains what blanket statements are, and delivers three very easy steps to getting rid of them.
Click here to tweet this video: Don't cover your potential. You are needed in this world. http://ctt.ec/x15HF+ @JodiAman #openyoureyes
Blanket statements put a blanket over all the potential
This skill is not something you are born with. You learn it, practice, and continually improve.
I have been practicing seeing things in different ways since of course, that is what I do for my profession. It's helped me release thousands of people from their suffering, but most importantly practicing and actively refocusing my mind has saved my life.
"Stuck" is no way to live. You can do it, I know you can! And you will be pleased as punch to be able to stretch and grow and no longer be stuck in your beliefs. The time to break free is now, and I believe in you!
What are your blanket statements? And are you ready-steady to let them GO!